September 20, 2019
The Tooth Fairy Shares Her Favorite Summer Highlights
It was a summer of adventure and tons of fun! The Tooth Fairy made visits to children across Washington to teach them about the importance of taking care of their smiles. Below are her top four highlights of the summer.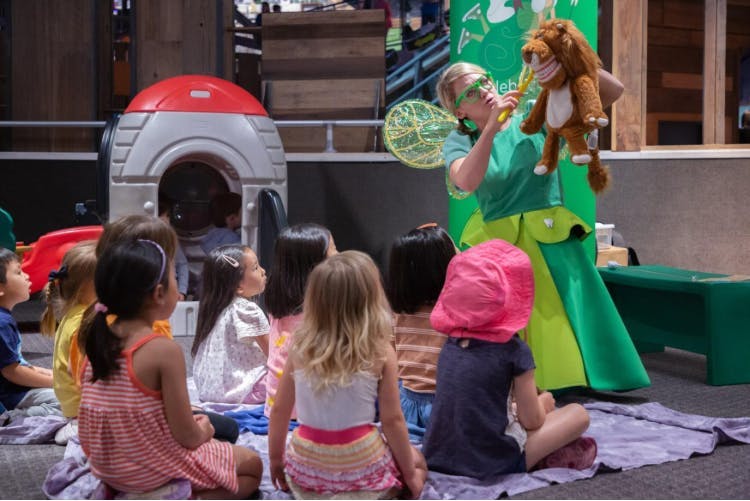 Visiting the Pacific Science Center
I flew by the Pacific Science Center in Seattle to visit kids for a story time and to talk to them about the importance of caring for their teeth with help from my friend Larry the Lion, a dental puppet. While there we also visited Professor Wellbody's Academy of Health and Wellness interactive exhibit, established with support from my friends at Delta Dental of Washington. Learn more about what we did at the Pacific Science Center by visiting Seattle Refined.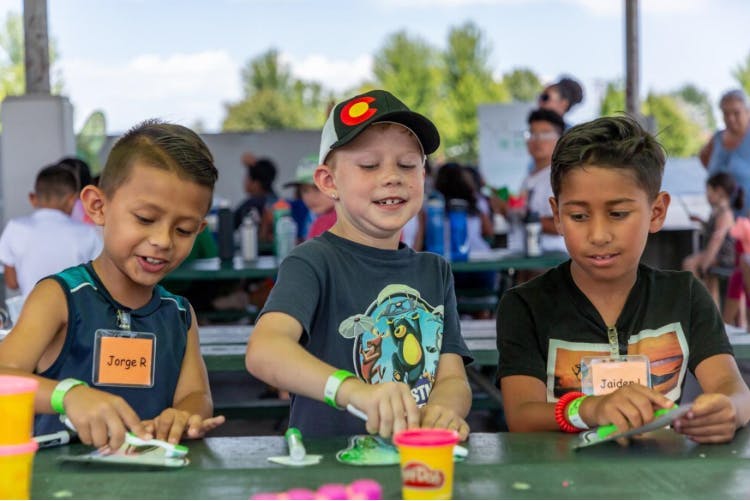 Summer Camp in Yakima
It's always time for fun and games at summer camp! So I stopped by to visit my friends at Yakima Parks & Rec Summer Camp to do just that! I told the kids tons of fun tooth facts, read a story, and played games. Camp games and dental games were the highlight of the day. One of their favorites is a brushing challenge in which they practice brushing the "sugar" off the tooth with their handy dandy toothbrush!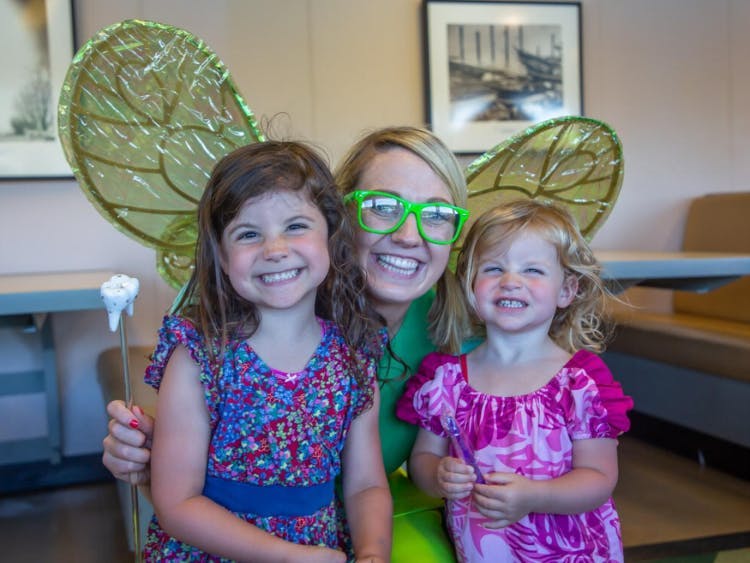 3. Fairy on the Ferry
I took a break from flying to ride on the Washington State Ferry from Seattle to Bainbridge Island. I talked to kids about the importance of caring for their teeth, gifted them with a new toothbrush, and gave each of them their own copy of my favorite book, The Berenstain Bears Visit the Dentist.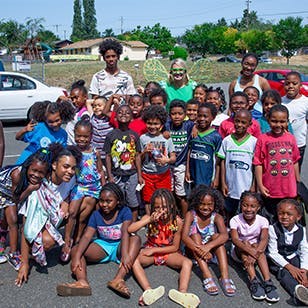 Summer Fun with Empowering Youth & Families Outreach
Summer is all about fun and friends, and I made a ton of new friends at Empowering Youth & Families Outreach in Seattle's Rainier Valley. I visited their summer camp for story time and to talk to the kids about the importance of caring for their smiles. Campers also honed their flossing skills with an activity where "food" (Play-Doh) is stuffed in the spaces of "teeth" (a giant LEGO®), and kids practice flossing the teeth to remove the food. Each child walked away a better flosser and received a brand-new toothbrush!
To find a Tooth Fairy event near you this fall, visit our calendar.