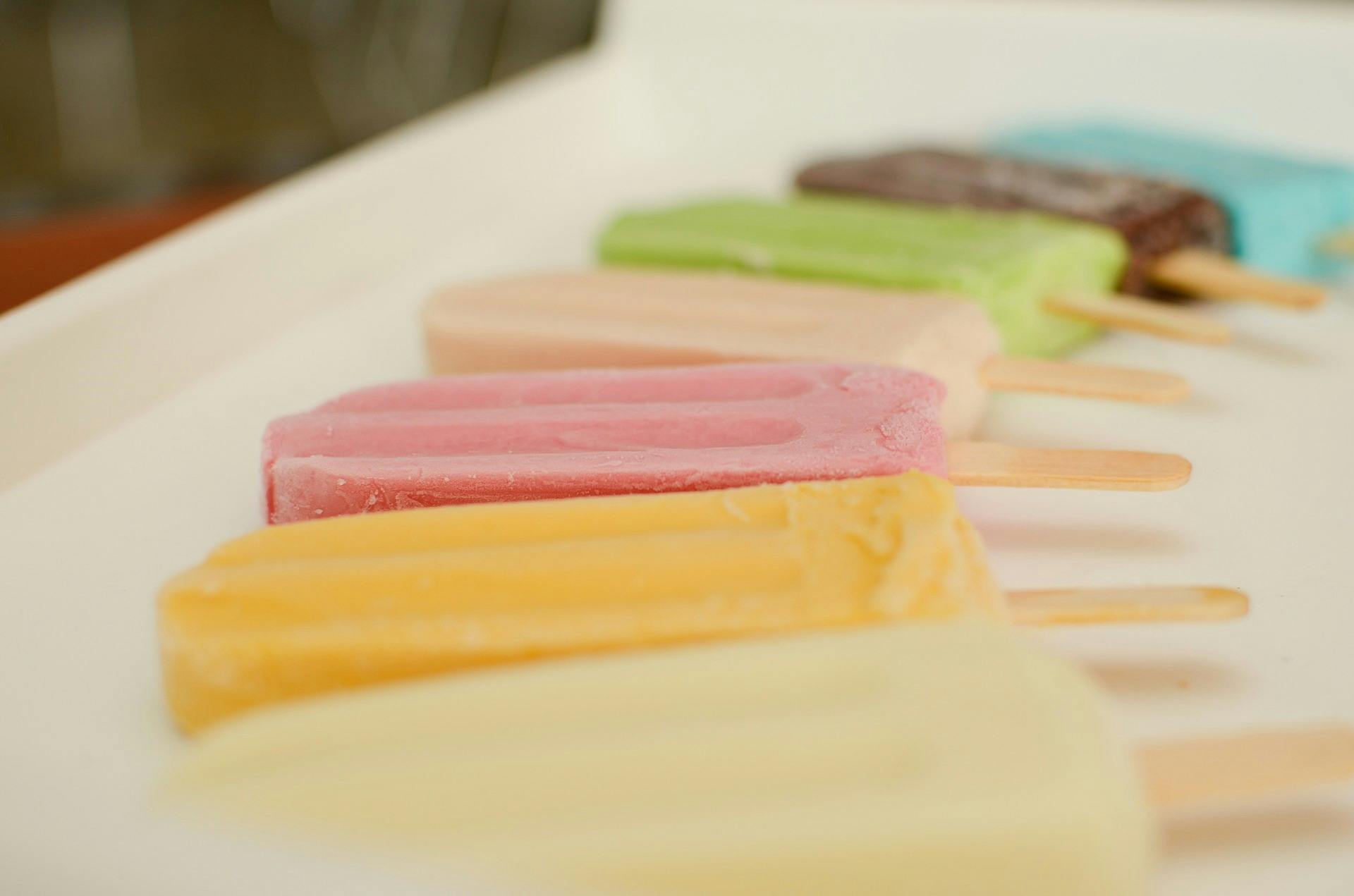 Coconut Water Fruit Popsicles
How about an icy cool treat? Popsicles are a delicious summertime favorite. Unfortunately, most of the varieties found in grocery stores are packed with added sugar.
Here at Tooth Fairy HQ, we keep our smiles healthy by enjoying homemade popsicles that have significantly less sugar than store bought varieties.
Unflavored coconut water is rich in potassium, which makes it an excellent electrolyte beverage and the best part is, it contains less sugar than a sports drink.
Equipment Needed:
Blender
Popsicle Molds (if your mold doesn't come with built in plastic popsicle sticks, you can always use good old fashioned wooden popsicle sticks).
Ingredients:
¾ cup coconut water
2 tablespoons lime juice
1 cup of fresh fruit (At Tooth Fairy HQ we love strawberries and blueberries, but feel free to use whatever fruit you like best)
Instructions
Combine fruit, coconut water, and lime juice in a blender.
Blend until smooth.
Pour the mixture into your popsicle molds. Be sure to leave about ¼ of an inch of space at the top. The mixture will expand when it freezes.
If using wooden popsicle sticks, place the molds in the freezer for 15 minutes before inserting the wooden sticks. This will give the fruit mixture a little time to freeze/solidify before inserting the popsicle sticks.
Let popsicles freeze until solid. This usually takes about 4-6 hours.
Once frozen solid, remove popsicles from the freezer. Let them sit at room temperature for 5 minutes before attempting to pop them out of their molds.