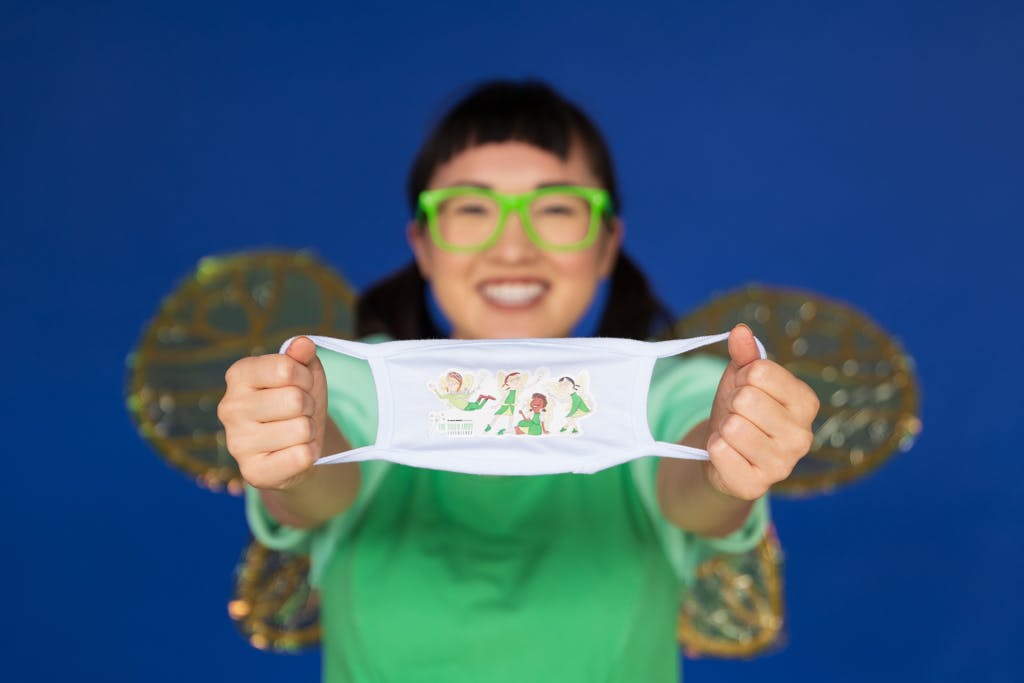 August 28, 2020
Request a FREE Children's Mask!
UPDATE 2/4/21: Due to popular demand we are out of children's facemasks and they are no longer available.
The Tooth Fairy wants you and your children to stay safe by properly wearing your face mask and washing your hands– check out her video below!
She's also giving away FREE Tooth Fairy children's masks while supplies last.
The cloth masks are sized for children ages seven and under and are available to those residing in Washington state; masks are limited to one mask per child. 
To request a FREE mask, please contact us at hello@thetoothfairyexperience.com with the following details:
·       First and Last Name (for delivery purposes)
·       Quantity
·       Mailing address
Please anticipate approximately two weeks for delivery.