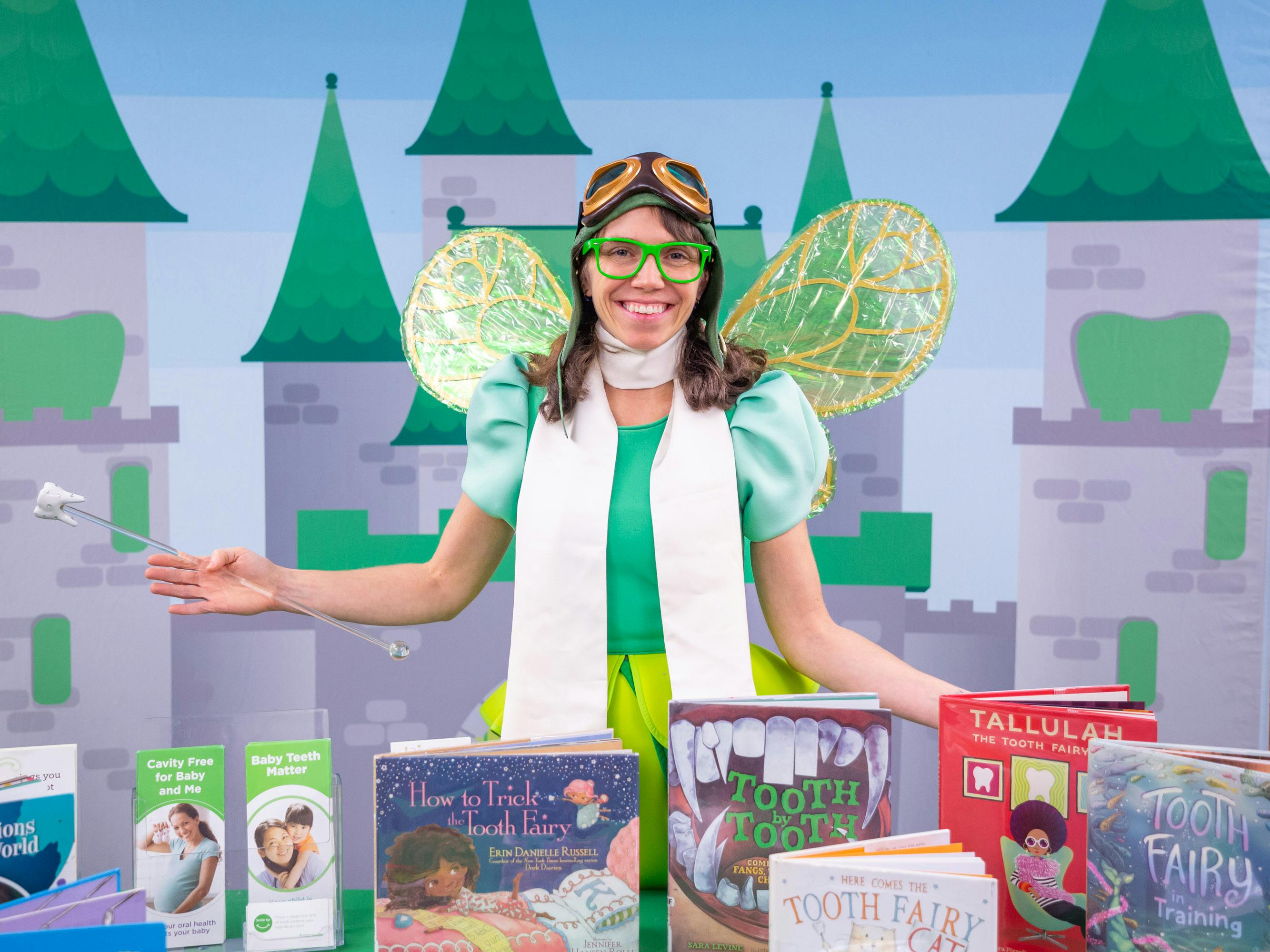 Tooth Fairy Jen
Favorite color:
My favorite color is green - it's so versatile! From the lime green glow of fresh growth in the spring to the rich dark green only found deep in the moss-covered forests found right here in the Pacific Northwest, there is a green for every mood and occasion.
Favorite tooth-friendly snack:
My favorite tooth-friendly snack is fruit, though most notably berries. And we grow so many right here in WA! Of course many berries like strawberries and raspberries are full of what seems like millions of tiny seeds, so I recommend keeping your trusty floss handy.
Favorite season:
My favorite season has always been autumn - how can you beat those colors? Plus, the crisp cool air is so fresh and exhilarating after summer's heat has had its turn.
Pro floss tip:
I prefer to floss at night. That way I know that nothing from dinner or a sugary sweet dessert is lurking in the dark in between my teeth causing trouble. Just because I'm sleeping doesn't mean the germs that cause cavities and gum disease are resting!
Favorite part about being a Tooth Fairy:
My favorite part about being a tooth fairy is seeing you smile. It's pretty special to know that I get to help you learn to make healthy choices to keep that smile as amazing as you are.